by James A. Bowey
It may be that photography is for the birds.
At least that's what I've concluded over the past year as I've presented When Home Won't Let You Stay, a traveling photography exhibition and community conversation series about refugees in America that I began at AAU. As a documentary artist I'm interested in how images can be used to bridge divides on contentious social issues. But what can a photograph really do against the rising tide of cynicism and division that has engulfed contemporary political discourse?
This nagging question has compelled the development of my work and research, and I've designed a variety of venue-specific exhibitions and installations to explore how this project can engage audiences and prompt new understanding of the plight of refugees. These include a framed gallery exhibition, multimedia presentation, and intermedia projection installation. As I've studied audiences interact with the project, I've seen many viewers who question the acceptance of refugees suddenly turn to tears. One young viewer in Minnesota sent a message to her teacher: "Before attending the 'When Home Won't Let You Stay' exhibition, I was dreading having to go. I had no idea that a 15-minute show would completely change my opinion of an entire group of people." But why? What is the role of photography?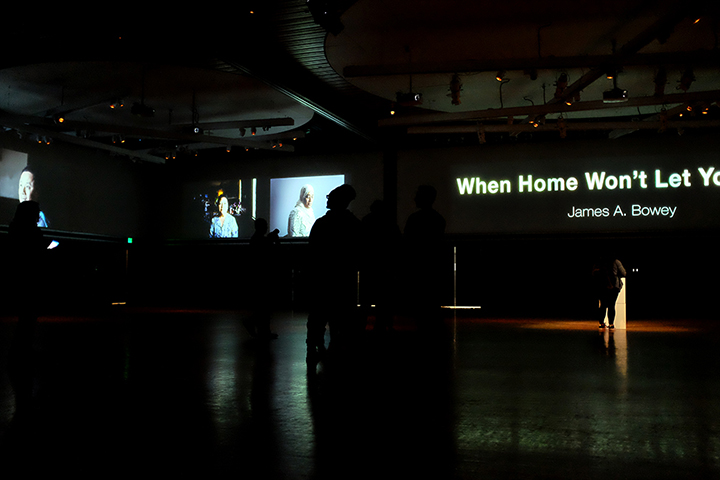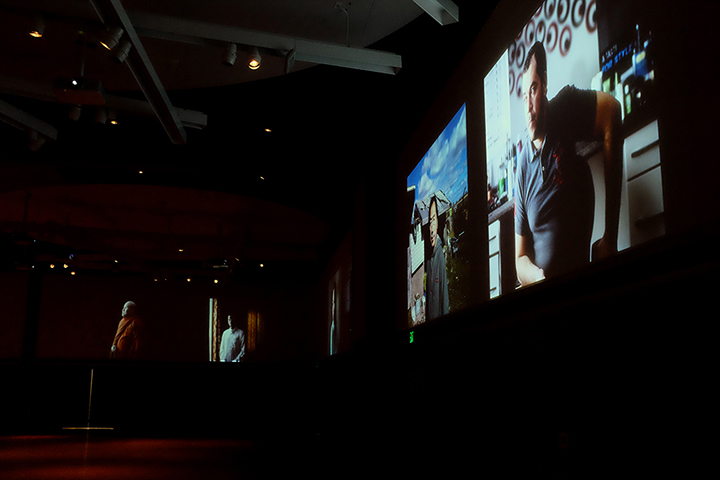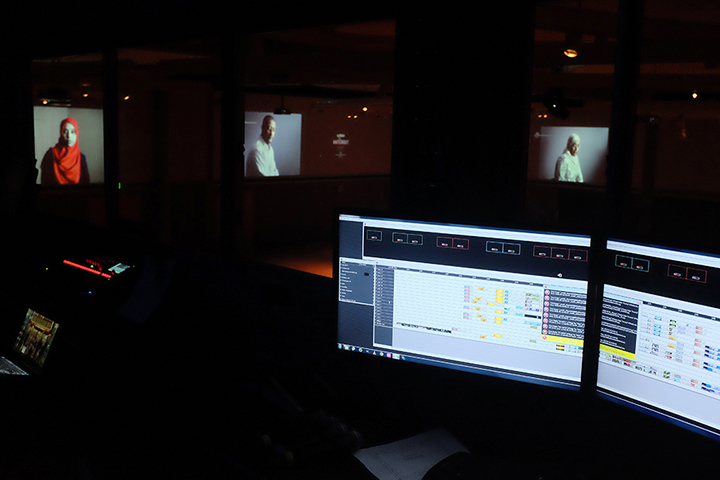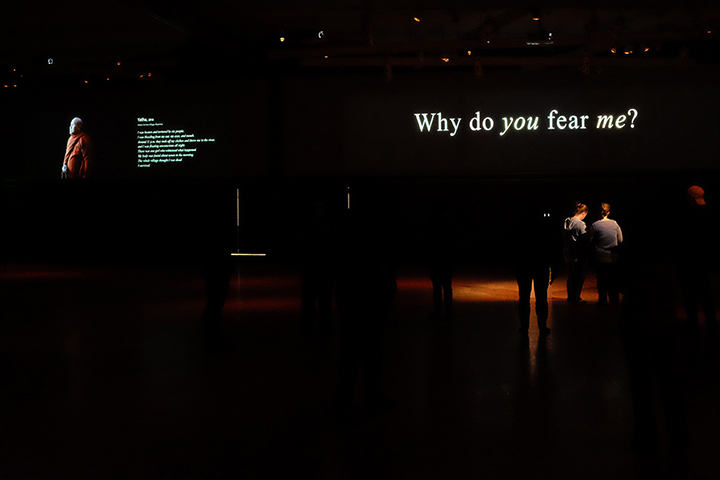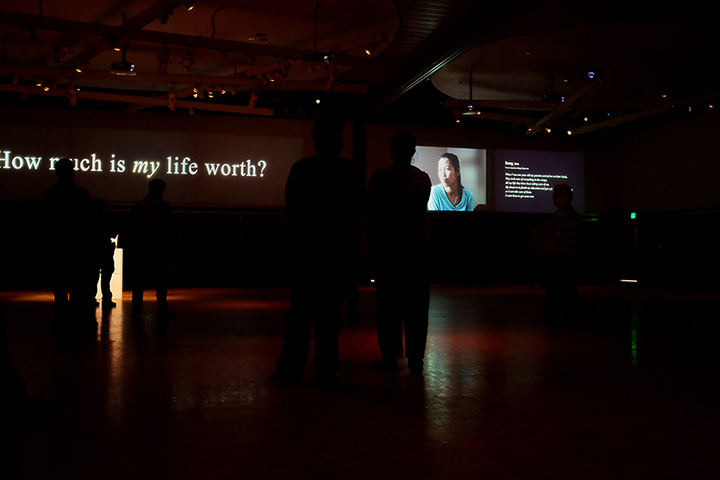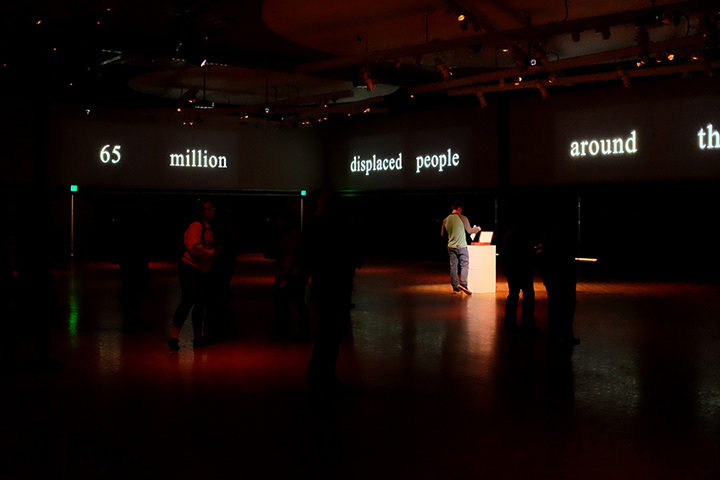 The intermedia projection installation is presented on 17 giant screens encircling a darkened auditorium-size room. A single spotlight illuminates an unadorned wooden box in the middle of the space. During the 15-minute looping presentation with an original music score, images, first-person stories and text appear on different screens around the venue. With each appearance of a new portrait and story, the audience moves unprompted and en masse across the space toward the images. I designed the installation so viewers would walk around in a simulation of migration, but this is something much more. Image after image, audiences move in silent unison as if they are coordinating their steps, in both a personal and shared experience. As I've watched this collective movement I've begun to understand the special power of images.
When a flock of starlings glides across the sky in beguiling murmurations it seems beyond comprehension. It is understandable that a bird would move in response to their neighbor's movement, but how do hundreds of birds, separated by hundreds of feet, move as one? This question has vexed scientists for centuries, but they think they may have found the answer in cutting-edge physics. Through video analysis and computational modeling, researchers have discovered that starlings' movements can be explained as "critical transitions" in which systems transform instantly from one phase to another, such as from liquid to gas. Each starling in a flock, like sub-atomic particles, is connected to every other starling by a network of energy poised to change phase. When the flock shifts in unison, it's a phase transition. Scientists believe that starlings may be a beautiful manifestation of an unexplained force that exists throughout nature.
As human beings we phase easily between connection and disconnection, love and hate; and it is reflected in the shape of our society at a given moment in time. Our photographs are holders of that mysterious force that determines the critical transitions of society. They are tiny quantum radiating empathetic energy that prompt the next interweaving phase of human connection and understanding. Our society ebbs and flows, accelerating and decelerating, toward different states of empathy and justice; and like a flock of starlings, we are all connected to one another, poised to take shape through the personal and shared experience of photographs. Inside the wooden box at the center of the projection installation is a stack of cards with a photograph and story for viewers to take, with a simple message: "We shape our world by the stories we tell of others."
A flock of birds shows us how.
If you'd like to connect and talk more about photography and this project, you can reach me at jbowey@jamesbowey.com.